Product Highlights
Pantech Stainless & Alloy Industries Sdn Bhd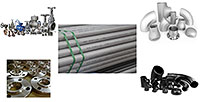 Stainless Steel Welded & Seamless Pipes
Carbon Steel Welded & Seamless Pipes
Structural Steel
Butt-Weld Fittings (Welded & Seamless)
Forged Fittings & Flanges
Valves
Duplex/ Super Duplex Pipes, Fittings & Flanges
Actuators & Control Accessories

As one-stop parts solutions, Parts Road Co. strives to provide knowledge-based customized parts solutions and provide wide range of products for the optimal parts selections. We continuosly endeavour to source Parts deeply and alternative Heavy Parts & Auto Parts.

PEB is the Vietnamese based steel manufacturing and construction company and specializes in the design, fabrication and erection of Pre-Engineered steel Buildings. The largest pre-engineered steel structure investor $25million dollars with capacity 1000 MT of Steel structure framing per month.The largest in foreign steel structure factory operating in Thilawa SEZ.
Phoenix Contact (SEA) Pte Ltd

Phoenix Contact offers string combiner boxes for PV system offering fast installation and startup as well as high availability of photovoltaic systems. The combiner box helps to collect and distribute string currents, protect the individual modules against damage from lightning and surge voltages, and monitor the performance of the system.
Ply Tech Formwork System Industries Sdn Bhd


Aimco - Critical bolting demands tools that will deliver high torque with superior performance. The HT Series from AcraDyne combines these features in electric, air and battery high-torque bolting systems that beat the competition in accuracy, speed and safety. When combined with AcraDyne's controller, customers have a high-torque critical bolting
PSP Lubricants (M) Sdn. Bhd.

PSP Lubricants specializes in providing lubricants solutions to both Industrial, Commercial and Marine sectors. Our team is made up of experienced professionals that are qualified to provide customize solutions to customers in the selection, formulation and supply of lubricants to match customer's specific requirements, so as to "Change The Right Oil".