Product Highlights

A. N. Wallis is a world leader in the design, manufacture and sale of high-quality Earthing & Lightning Protection, Exothermic Welding and Surge Protection materials.
We also offer advanced Technical backup including the design of lightning protection, Earthing systems and site services.
Wallis is always your first point of contact.
AHI Roofing (Malaysia) Sdn. Bhd.

AHI Roofing invented the world's First & Original stone coated metal roof tile in 1957. We are the pioneers in metal roofing technology with 4 manufacturing plants located in New Zealand, Malaysia, Hungary and USA. We supply to over 130 countries worldwide under the brands of "Decra" & "Gerard".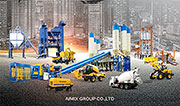 Concrete Batching Plant, Concrete Mixer, Concrete Pump, Concrete Mixer Truck, Concrete Block Making Machine, Asphalt Plant, Dry Mortar Plant, Crushing Plant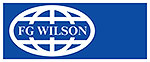 The FG Wilson Engineering Ltd, (renamed to Caterpillar (NI) Ltd ) is one of the largest diesel generator manufacturers in the world.Our diesel product range, available from 6.8 - 2,500 kVA, includes open and enclosed generator sets which offer outstanding value for money, guaranteeing maximum efficiency and productivity.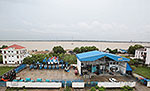 Equipment Rental Services
Boomlifts
Scissor Lifts
Aerial Workplatforms
Telehandlers
Forklifts
Generators
Compressors
Tower light
Office & Yard Address:
No. 65-66, Yadanar No. (1) Quarter, Plot 67(C), Dagon Seikkan Township.
24/7 Sales and Service contact:
09257355020, 09776106000
Email:
[email protected]
Bina Intergrated Industries Sdn Bhd

BINA ULTRASHEILD is an acrylic emulsion paint specially formulated to provide additional protection for exterior walls. It acts as a durable coat and protect your walls from weather variation and fungus. BINA ULTRASHEILD makes your walls more attractive, washable with no peeling. It is suitable to apply on cement walls.

ABOUT US
HARDWARE WORLD was established in 1994. We are covering wholesale, retail and industrial supplies.
TYPE OF BUSINESS
Import & Distribute for Anti-Rust, Hand Tools, Power Tools, Piping Tools, Glue & Sealant, Electric Meter, Precision Measuring Instrument, Material Handling, Personal Safety, Welding Products & Construction materials.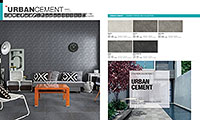 Urban Cement Series (Concrete Collection Glazed Porcelain Tiles)
Contemporary colours with robust, natural and simplicity design.
Luxuriant designs of art and beauty to create elegant style.
Suitable for both wall and floor tiles application.
Size 30x60cm, 60x60cm, 40x80cm and 80x80cm.
Available in matt and anti-slip.
Chang Zhouleading Lighting Technology Co.,Ltd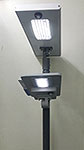 Solar Street Light brand name : Changzhou Leading Lighting Technology

We are your one stop procurement and industrial supplies vendor. We worked with Singapore leading industrial supply company for all your hardware and industrial supplies.
Chengdu Dahongli Machinery Co.,Ltd

PYY series single cylinder hydraulic cone crushers is applicable for medium-size sand and stone and ore processing enterprise.It is used for the second, third, fourth crushing of mineral,rock and bedrock material.
CNPC Jichai Power Company Limited

Natural Gas & Biogas generators,produced by CNPC Jichai Power Conpany Limited,are the engines which cooperate with WOODWARD to have an advanced external mixing of gas.This type of generators power,economy and reliability are greatly improved,and has reached the international advanced level. The Biogas generator is new energy generators,environmental and economical benefit
Comdelta Technologies Sdn Bhd

COMDELTA Technologies Sdn Bhd is the manufacturer of Smart Solar Aviation Obstacle Lights in Malaysia.We manufacture vast range of LOW, Medium and High intensity aviation obstacle lights.All our products are DCA Certified and SIRIM Certified.

Fan and casing designed for high efficiency and low-noise operation. Easy to handle and repair due to possible separation of motor and blades after complete installation. Maximize cooling efficiency due to adopting aluminum die-casting motor. Better installation due to the rectangular shape.

Electric wire and cable
Medium voltage/Low voltage Power Cable- XLPE insulated power cable, upto 18/30(36)kV
Control/Instrument/Signal Cable
Aluminum Wire for Overhead Line- SAC(15kV, 35kV), ACSR
Insulated Wire, Building Wire, Grounding Wire
Bare Copper Conductor

Environment friendly(SF6 GAS FREE), Reliable and Enhanced life expectancy, Advanced outdoor dielectric material. 10,000 times operation guaranty.Epoxy mold insulation usable in heavily polluted area. Comply with IEC60265-1. Eported to Indonesia, Vietnam and other south east Asian countries
Dongnam Petroleum Ind. Co., Ltd.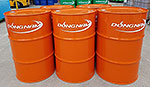 DONGNAM Petroleum Ind. Co., Ltd. produces supreme electric insulating oil which can be used in super high voltage transformers (765kV) by developing and applying a high degree of purification technique. We also have an Environmentally Friendly-Electric Insulating Oil, which is a non-toxic and less flammable with longer lifespan.

KEPCO Qualified Insulator,surge arrestor,fuse cutout switch,disconnect switch,recloser,load break switch
Eco Breeze Technologies (M) Sdn Bhd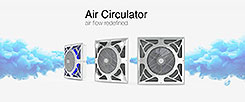 Air Circulator is the next generation of ventilation system. We provide one-stop solution for our indoor temperature issue with aesthetic contemporary design. Ideal solution for low ceiling construction, purify indoor air environment and high efficiency energy saving. Product quality is our top priority.
First Energy Services Co., Ltd.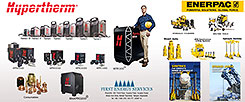 Hypertherm is the leader in innovation for plasma cutting .The combination of cut quality, productivity, operating cost, and versatility make plasma the most popular industrial cutting process around. Enerpac is a global market leader in high pressure hydraulic tools, controlled force products and solutions for precise positioning of heavy loads.
First Power Korea Co., Ltd

Sealed Lead Acid Rechargeable Battery (VRLA, AGM battery) for telecommunication equipment, UPS system, rectifier, motor cycle, power supply equipment etc.
Lithium Ion battery (LiFePO4) for telecommunication equipment, energy storage equipment for solar.
Fujian Tietuo Machinery Co.,Ltd.

TTM is a specialized company who is committed to R&D, manufacturing and dealing in road construction machinery since 1999. Our main products include mobile asphalt mixing plant (from 8t/h to 80 t/h), stationary asphalt mixing plant and recycling asphalt plant (from 48t/h to 320 t/h).
Fujian Xinda Machinery Co.,Ltd.

Fujian Xinda Machinery Co. Ltd, is a scientific and technological enterprise specializing in research and development, manufacture, sales and service of concrete batching plant and other construction machinery. Main products: stationary/mobile concrete batching plant, twin-shaft concrete mixer and soil mixing plant.
Guangzhou Leimeng Machinery Equipment Co.,Ltd

Lei Meng Heavy Machinery Group, a high-tech enterprise, is specialized in researching,developing and manufacturing large-scale crushing & screening plants and mining equipment; provides relevant technology consulting services.Lei meng Group met ISO 9001 certified in 2010.
Lei Meng already established offices in the major cities around China, and employed experienced engineers for providing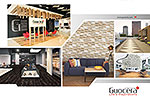 With nearly 50 years of manufacturing experience, Guocera is the brand of> choice in over 50 countries. We are one of Malaysia's largest manufacturers and exporter of ceramic and porcelain tiles. Modern manufacturing facilities in our plants employ the latest production technologies and designs to meet ever growing global demands
Henan Daswell Machinery Co., Ltd.

We are expert for concrete and mining machines. For mining machinery, we have calcium carbonate solution for crushing, grinding and coating, etc; lime solution for quicklime and hydrated lime producing; stone crushing plant. For concrete machine, we have concrete batching plant, concrete mixer, concrete pump, concrete truck mixer, etc.
International Electric Co., Ltd.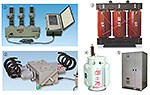 (1) Recloser. Epoxy type and SF6 Gas type from 11kV to 33kV
(2) LBS. Epoxy type and SF6 Gas type from 11kV to 33kV
(3,4) Transformer. Oil-immersed type, Mold type, Dry type, Pole-mounted type and Pad type under 69kV 60MVA
(5) UPS for plant or commercial.

JF Building Tech Sdn Bhd is an industrial safety products supplier company. our main office is located in Johor Bahru (JB), Malaysia. we supply safety equipment and protective products such as safety harness, retractable lifeline, safety helmet, PPE product and safety netting.
Jurukur Perunding Services Sdn Bhd

JPSurveys is a leading provider of professional surveying, mapping and geospatial related services in Malaysia and its neighboring countries. We have suitable in house capabilities, capacities and competence in land and hydrographic surveys, space imaging, aerial mapping & digital photogrammetry and geospatial sciences.
KCP Heavy Industries Co., Ltd.

KCP Heavy Industries is a manufacture of concrete pumps in Korea. KCP have from 18 meters to 70 meters, more than 30 kinds of boom pump trucks, stationary pumps, line pumps and placing booms. Concrete pump is only one machinery which one can pumping the concrete.
Korea Electrical Manufacturers' Cooperative (KEMC)

KEMC established by the heavy electric equipment manufacturers' in 1962 for contributing to the development of our electrical industry and enhancing the economic status of partners has been growing more and more prosperous including the 100% localization of electrical equipments required for the generation of electricity, transmission, substation, power supply.

Medium Voltage Copper Conductors XLPE Insulated (Unarmoured)
Construction
Conductors : Circular Compacted Stranded with Annealed Copper
Insulation : Extruded Cross-linked Polyethylene with Semi-conductive Inner and Outer Screen
Neutral Conductor : Annealed Copper Wire
Sheath : PVC

KTR Hydraulic Mini Excavators
Minimum Price
Maximum Satisfaction
KW Water Industries (M) Sdn Bhd

KW Water was established in 2013 and we are specializing in Plastic Injection Molding for Water Taps Fitting and Plastic Sanitary including Kitchen Sink Tap, Hand Shower, Bidets & Shattaf, Bib Taps and Angle valves.
Kyung Dong Electric Co., Ltd.

Automatic Transfer Switch : Rated Current (100~400A) Front / Back type, (600~3,200A) :Back type / Intermediate shutdown - Reliable transfer by excellent "latching" actions, Capable of handing both AC and DC, Detachable arc extinguishing chamber
Linear Power International Co., ltd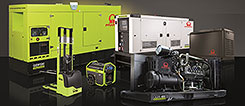 Pramac Power System and Material Handling products will be shown in this exhibition. Pramac factories are located in Italy and Spain, available power range is 5kva to 3500kva, both open and sound proof type. In material handling, Pramac can provide hand-pallet and stacker, from 1 to 3 ton.
Leena P.L. Engineering Co., Ltd.

Leena PL Engineering has 30 years experience to product electrical hardware. Our product include Wireway, Cable Tray, Cable Ladder, Cabinet, PVC pipe, accessories, LED light system. and we can producing as customer required.
Linkk Busway Systems (M) Sdn Bhd

LINKK BUSWAY SYSTEMS (M) SDN BHD is the leading designer and manufacturer of busduct trunking systems in Asia Pacific. And with strong R & D resource, perfect quality and satisfactory service and have successfully completed many projects to overseas and local market.
Lipta Plastic Industries Sdn Bhd

Being one of the key household series product under the brand HOKAH. This HOKAH flexible hose has proven successful in securing customers seeking for high quality product. This product has combined with two high quality brass end bolts that create flexibility for plumbing and construction industry.
Malaysian Mega Galvaniser Sdn Bhd

Complete steel product solution - steel fabricated products, fabricated to meet every industry, commercial and domestic needs which are then galvanized using hot dip galvanizing for long lasting protection. Hop dip galvanizing using zinc will protect the product for more than 10 year.
Mewar Hitech Engineering Ltd

We are manufacturer of crushing, screening and size reduction equipment
MJL & AKT Petroleum Co.,Ltd.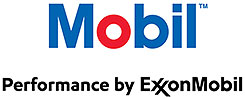 Mobil™ industrial lubricants have a legacy of innovation and decades of proven performance, helping improve productivity and ensure you get the job done right.
Regardless of the application or the industry, Mobil™ is uniquely positioned to help you meet the challenges of today and tomorrow.
Mighty Shield Industries Sdn Bhd

Mighty Shield Industries' Dunamis FRC macro polypropylene fibres for reinforcement in mining and concrete. PP fibers bridge cracks support, resist flexural deformation with added energy absorption capacity. Fibres are lightweight and easy to use. High strength fibres for precast products, mining blocks, concrete floors and structures. Other products are traffic management items and rubbish chutes.

The Expander System (Sweden) offers an advanced, cost effective solution that prevents pivot wear, once and for all. With Expander System, the repair can be carried out directly in the worn mountings without welding and line-boring. Reducing Downtime & Maintenance Costs!

Norwest Holdings Sdn Bhd is a is a civil engineering company. Mainly involve in construction for buildings, resident, infrastructure etc. Providing professional services on buildings material and architecture is part of involment.
O-Sung Electric Machinery Co., Ltd.

In case with the uninterrupted power system, it is recommended to stop at the OFF position set by tripping mechanism for the stable power. Instantaneous transfer without stop can be also performed by operating signal.
One-Coil Application
Protection against the remaining power source
Pantech Stainless & Alloy Industries Sdn Bhd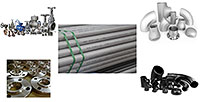 Stainless Steel Welded & Seamless Pipes
Carbon Steel Welded & Seamless Pipes
Structural Steel
Butt-Weld Fittings (Welded & Seamless)
Forged Fittings & Flanges
Valves
Duplex/ Super Duplex Pipes, Fittings & Flanges
Actuators & Control Accessories

As one-stop parts solutions, Parts Road Co. strives to provide knowledge-based customized parts solutions and provide wide range of products for the optimal parts selections. We continuosly endeavour to source Parts deeply and alternative Heavy Parts & Auto Parts.

PEB is the Vietnamese based steel manufacturing and construction company and specializes in the design, fabrication and erection of Pre-Engineered steel Buildings. The largest pre-engineered steel structure investor $25million dollars with capacity 1000 MT of Steel structure framing per month.The largest in foreign steel structure factory operating in Thilawa SEZ.
Phoenix Contact (SEA) Pte Ltd

Phoenix Contact offers string combiner boxes for PV system offering fast installation and startup as well as high availability of photovoltaic systems. The combiner box helps to collect and distribute string currents, protect the individual modules against damage from lightning and surge voltages, and monitor the performance of the system.
Ply Tech Formwork System Industries Sdn Bhd


Aimco - Critical bolting demands tools that will deliver high torque with superior performance. The HT Series from AcraDyne combines these features in electric, air and battery high-torque bolting systems that beat the competition in accuracy, speed and safety. When combined with AcraDyne's controller, customers have a high-torque critical bolting
PSP Lubricants (M) Sdn. Bhd.

PSP Lubricants specializes in providing lubricants solutions to both Industrial, Commercial and Marine sectors. Our team is made up of experienced professionals that are qualified to provide customize solutions to customers in the selection, formulation and supply of lubricants to match customer's specific requirements, so as to "Change The Right Oil".
Quanzhou Jingli Engineering & Machinery Co., Ltd

ChinaJINGGONG Grapple Excavator,360° Rotation Hydraulic Grab, with Outrigger,Stable and High Efficiency for Loading Woods, Sugar canesLow Fuel Consumption, Lifting Cab Optional.

Our company manufacture and supply plastic electrical hardware and wiring accessories like enclosure box and MCB Box with brand names like R&B and JEC. We believe that our 20 year experience in the industry and our commitment on high quality of our product will fulfill customer satisfaction.

LBS(LOAD BREAK SWITCH) is a kind of swithc of medium voltage distribution line. This is our main item for oversea market. We have good quality and good price.
We have simple design. So you don't need maintenance. We are exporting this product to many countries, Myanmar, Viet Nam, Iran, Iraq.

MAGIC WEBBING SLING
made in KOREA
CE, ISO 9001 certification
100% POLYESTER
Maximum Working Limited Load 24 Ton
Safety Factor 6:1 / 7:1
Since 1987 (30 years experience)
Myanmar Branch (Yangon Office)

SEW-EURODRIVE is a leading drive technology expert and an internationally successful family business. Our industrial gear units drive systems in a wide range of different industries. We convey, we move, we pulverize, we saw, we perfect and we drive industry–worldwide. Rely on our 87years of industry experience including mining.
Shaanxi Longxiang Electrical Co., Ltd.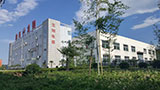 Specialized manufacturer:specialized manufacturer of making indoor and outdoor vacuum circuit breaker covering the voltage range of 12kV~40.5kV
Shanghai Leipold Electric Co.,Ltd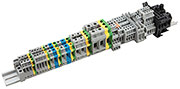 Leipole Electric specialised in manufacturing ferminal blocks, fan filters, control transformers, panel heaters, panel termostat.
Shanghai SANME Mining Machinery Corp., Ltd

It is the aggregates production line provided by SANME, includes jaw crusher, cone crusher, impact crusher, gyratory crusher, vertical impact crusher (sand maker), building-like dry sand-making system, fine sand collecting system, floating separating system, light materials separating system, mobile crushing and screening plant, and portable crushing and screening plant, etc.
Shanghai Shanzhuo Heavy Machinery Co., Ltd.

Shanghai Shanzhuo Heavy Machinery Co., Ltd. is a high-tech enterprise, which is specializing in the research, development and manufacture of industrial stone crushing & screening equipment, grinding mills and mining equipment. Supply whole plant design, plant machinery, installation guidance, workers training, overseas after-sale services.
Shenyang Sanland Crushing & Grinding Equipment Manufacture Co., Ltd.

We offer all kinds of crushers, ball mills, screens, feeders,belt conveyor,crusheing and seceening plant.

Southern Steel produces both Deformed Steel bars and Plain Round Bars complying to Malaysian Standard and also various International Standards for reinforcement of concrete. Sizes available will be from 10mm to 40mm.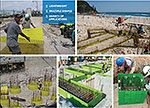 Sudut Swasta, a Building Materials distributor provide reliable products and services to Construction Industry since 1999. It is the developer and owner of PLYTEC brands, comprises PLYTEC Fencing, PLYTEC Formwork, and PLYTEC Engineering; represent established solutions in perimeter protection, IBS concrete formwork and shoring systems, and, BIM value engineering services.
Taian Hongjian Machinery Science and Technology Co.,Ltd.

Easy to installation, move and use, easy to operation and automatic control. High quality, well known.
Tecgates Engineering (M) Sdn Bhd

Tecgates Engineering is an ASEAN regional bulk material handling EPCC specialist, with emphasis on coal handling systems. Our clients include regional power distribution companies like PLN (Indonesia) and TNB (Malaysia), as well as global companies like Black & Veatch and LafargeHolcim and much more.
Tencate Geosynthetics asia SDN. BHD. (Subsidiary of Royal Tencate)

TENCATE GEOSYNTHETICS ASIA is a subsidiary of Royal TenCate Netherland. With its manufacturing facilities in Malaysia and China, TenCate Geosynthetics is the largest producer of high strength geotextiles in the world. We provide engineered solutions using advance application knowledge to various civil and environment problems.
Terex Materials Processing
The Terex 1150 Cone CrusherThe TC1150 Cone Crusher provides excellent reduction and product cubicity for the production of high quality aggregate and sub-base material. The TC1150 is a 300hp fully loaded cone crusher with a maximum capacity of 165-320 tph.
Thai Progress Steel Co., Ltd

T.P.S. wire mesh are produced from cold drawn steel wire using advanced automated machinery. Our TPS wire mesh have the ultimate strength of 6,230-6,500 KSC and minimum yield strength of 5,500 KSC, which is more than the commonly used mild steel, and also comply with all international steel standard.
Tijara Industries Sdn Bhd

Getting sick looking at the illegal advertisement at the electric poles or bus station?
Tijara Non Stick is the solution for these problems. It is a paint with special function.

Specialize in supply and solution for road system galvanized barriers, lighting system and also electronic signage/advertisement board. Long lasting, harsh weather sustainable material build with minimum maintenance requirement. Current market Malaysia, Nepal, Sri Langka and Pakistan.
Uniclimb Services Pte Ltd

Uniclimb Services Pte Ltd had a wide range of services such as,
External Building Window Cleaning
External Building Painting / Water Proofing / Inspection
Bridge Painting
Masonry Crack Repair and Water Proofing
Application of Silicone Sealant
Demolition and Installation of Facade
NDT Inspection (ECI, MPI & UTG)
United Supplies Solutions Co.,Ltd (Lockwell Myanmar)

Polyurea Coatings, Poyurethane Waterproofing Membrane, Polyuethane Crack Injection Resins, Speciality Polymers, Underground Polymers, Ceramic Coatings, Heat Insulation Coating, Steel Fire Rated Coating, Cable Fire Rated Coating, Fire Stopping; Fire Stop Mortar, Fire Stop Sealant, Fire Stop Panel.
Vektra Engineering Private Limited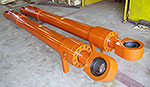 Manufacturers and Exporters of Aftermarket Hydraulic Cylinders, Pins and Bushings forMining Equipments like Excavators, Dump Trucks , Loaders and Dozers of Komatsu, Hitachi, Cat, Volvo, Kobelco, Hyundai etc.

Exporting to countries like Germany, France, UK, Indonesia, Russia, Vietnam, Australia, Bangladesh, Nigeria, Mauritania, Phillipines, Iran etc.

The Warman® AH® pump is the world's standard for heavy duties. A wide variety of impellers and shaft seals provide a perfect fit for a wide range of applications. The AH® pump provides excellent wear life while maintaining efficiency during the wear cycle providing the best total operating cost.
Wuhan Feite Electric Co.,Ltd.

Vacuum CircMV Vacuum Interrupter,Vacuum embedded pole,MV Vacuum Circuit Breaker,Vacuum Load Break Swtich,Vacuum Contactor,MV Vacuum Interrupter Components(metallic bellows,moving/fix conductive rod,soldering materials)uit Breaker and Components.
Wuxi Geological Drilling Equipment Co.,Ltd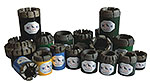 Our company is mainly engaged mainly engaged in the production of BQ/NQ/HQ/PQ wireline core barrel drilling tools,drill rod ,overshot assembly,diamond core bit,reaming shell,underground core drilling rig and mud pump for clients
Young-Hwa Industrial Electric Co.,Ltd.

Mof(metering unit) transformers big current & high voltage of distribution lines into small current & low voltage suitable for kwh-meter, only for the metering purpose.
SPECIFICATION : 3P3W, 33000/110V, 10/5A~1000/5A, 25VA X 2, 0.5CL, 40IN/1SEC, 50HZ
Zhejiang Powertech Electric Co.,Ltd.
Zhejiang Powertech, a subsidiary of professional manufacturer, Rockwill T&D Group, business covering indoor/outdoor switch, swichgear, transformer and EPC project with ISO, KEMA certificates, supply record and performance certificate. Best service along with favorable price. Let's highlight powertech, protect your power future.
Zhengzhou Xinyu Machinery Manufacture Co.,Ltd

Zhengzhou Xinyu Machinery Manufacture Co.,LTD