Product Highlights
Malaysian Mega Galvaniser Sdn Bhd

Complete steel product solution - steel fabricated products, fabricated to meet every industry, commercial and domestic needs which are then galvanized using hot dip galvanizing for long lasting protection. Hop dip galvanizing using zinc will protect the product for more than 10 year.
Mewar Hitech Engineering Ltd

We are manufacturer of crushing, screening and size reduction equipment
MJL & AKT Petroleum Co.,Ltd.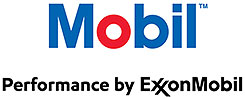 Mobil™ industrial lubricants have a legacy of innovation and decades of proven performance, helping improve productivity and ensure you get the job done right.
Regardless of the application or the industry, Mobil™ is uniquely positioned to help you meet the challenges of today and tomorrow.
Mighty Shield Industries Sdn Bhd

Mighty Shield Industries' Dunamis FRC macro polypropylene fibres for reinforcement in mining and concrete. PP fibers bridge cracks support, resist flexural deformation with added energy absorption capacity. Fibres are lightweight and easy to use. High strength fibres for precast products, mining blocks, concrete floors and structures. Other products are traffic management items and rubbish chutes.