ผลิตภัณฑ์ไฮไลต์ปี 2562
Display 1 - 100 of 151 Companys
A.J. Plast Public Company Limited

A.J.Plast is a high quality manufacturer of Biaxially Oriented Films for flexible packaging industry ,BOPP,BOPET,BOPA,BOPLA,CPP and Metallized films. Currently , we have a sustainable products to reduce consumed fossil based material and greenhouse emissions films , BiOPA and BOPPlus films.
A+F Automation + Fordertechnik GmbH
A+F DITIGAL PACKAGING A+F - Condition Monitoring A+F Digital Packaging comprises various modules that implement functions for digitizing packaging and palettizing machines. The following modules are already available for our customers or will be available in the near future: - Digital Remote Access - Digital Monitoring - Digital Maintenance - Digital Parts - Digital Operation

O2X is a barrier coating produce by Aegis Packaging that can be apply onto plastics film and paper through rotogravure application and drastically improve the barrier properties of the packaging material. O2X coating can be lead to mono-material packaging for circular plastics which is easily recyclable.

AFA Systems has recently launched the HD-LSP, a heavy-duty, intermittent motion autoload cartoner for bottling lines. Built on a monobloc frame, the machine completes all operations within 30 square feet - about half the space typically required for a conventional multi-machine solution. The machine runs at 1200 bottles per minute.
Allen Plastic Industries Co., Ltd.

Hall 98- AC16-Allen Pack Automatic Sleeving Machine We have 39 years experiences in shrink packaging field. All products are made in Taiwan. Our machine is easy adjustment and operation. with various production range and capacity can be used in multiple application. Performance guarantee with steel construction.

Super Bloc 24/24/18 GVSF (Rinser/Filler/Seal Foil)
Applied Scientific Instruments Co., Ltd.

Hanbon Sci. and Tech. : Innovative separation / purification technology in downstream process by preparative HPLC system. Bio-pharmaceutical purification, Supercritical Fluid Chromatography (SFC)
Automation Cluster Co.,Ltd.

Pneumatic,Air units,Valves,Solenoid valves,Air Cylinder,Hydraulic cylinder,AirTubing,Fitting,Mindman,Main line filter, Air dryer,Auto drain,Actuator,Grippers,Robots,Electric Actuator,Rotary Actuator,Vacuum,Air Regulator,Air Filter,Rodless cylinder,Air pump
B&R Industrial Automation Pte Ltd

IRB 460 High speed robotic palletizer. Leading ABB?€?s palletizing offering is the compact IRB 460 - the fastest palletizing robot in the world. The IRB 460 is perfect for end-of-line palletizing and bag palletizing applications.

BBC Belltech Co.,LTD has experience in food industry machinery, conveying systems and importer all kinds of conveyor belts from abroad. Company business focuses on designing and building machines especially in all types of the food industry. We focus on the development of the highest quality And excellent service
Beijing Kanglide Machinery Manufacturing Co.,Ltd.
Established in 1996, Beijing Kanglide Machinery Manufacturing Co., Ltd. is a high-tech enterprise engaged in research, development and manufacturing of soybean product machinery and equipment as well as training for production process of soybean products.
C. ILLIES ( Thailand ) Co., Ltd.

Introducing new Bossar BMS Full Servo Series. The latest servo-driven HFFS machine that includes all advantages of BMS series, obtained with a significant foot-print reduction. The stunning efficiency and improved technology allow to operate multiple formats with the highest spout sealing quality, available both with top and/or corner valve applications.

Hygiene products

The PAW Series is a global model has a high safety design and conforms to European safety standard CE marking (shaft body). Human Assist product contributes to alleviating workloads in the workplace and securing workers safety.
Compact Labelling (Thailand) Ltd.
COMPACT LABELLING name has long been synonymous with innovation that has helped transform the Pressure Sensitive Label Applicator industry in Thailand. We are a leading supplier of labelling solutions to most industries, offering both standard and customised labelling equipment, to suit to your specific requirements and products.
Cremer Speciaalmachines B.V.

Cremer recently launched a full WashDown version to count accurate portions of meat and poultry. Featuring additional weight registration makes the new WD-series suitable for IQF packaging lines. Propak Stand AG49
CSE. Chiang Sung Enterprise Co., Ltd.

CSE Chiang Sung Enterprise Co., Ltd is a Taiwan-based corporation with professional dedication in the manufacture and exporting of sanitary, pharmaceutical, and vacuum fittings business. CSE from food grade to pharmaceutical world and semi-conductor business. CSE make it to sales record year after year.

M120 is the new horizontal flow wrapping machine. It's fully electronically controlled and suitable for any type of feeding technology. The M120 has been designed to handle high-speed applications up to 120 meters/min (cold sealing) of wrapping film. It's also available in a hot sealing version.
DC Pack Co.,Ltd. is manufacturer for PACKAGING MACHINERY in Korea since 2003. Our technology & quality were well approved by our client PEPSI, Coca Cola, Reckitt Benckiser, Clorox etc. with below range of products (De-palletizer, Unscrambler, Orientator, Airconveyor, Aircleaner, Rinser, Filler, Capper, Case packer, Wrap around caser.
Deighton Manufacturing UK Ltd.

The Formatic system. Suited to a variety of mixtures of numerous textures and consistencies, the Formatic uses synchronized paddles to gently press mixture into the required form shape. Assisted by the wire drum scraper, the formed product is then smoothly ejected

FX3000 1.Comfort and Convenient Dial 2.Dial Volume 3.Digital Speed and torque Display 4.Acceleration Time Setting 5.Torque Control Function and Standard Speed Control 6.Gear Ratio Setting 7.Easy, Simple Wiring Built-in Capacitor
Dongguan OK Packaging Manufacturing Co., Ltd.

The machine is used to weld a plastic spout to a flexible pouch. It is suitable for packaging drinks, jelly, soy sauce, flavorings and cosmetics (milk, face mask) etc.

TAWI MOBILE ORDER PICKER Unique solution for order-picking and material handling. Simply pick up the mobile lifter with any kind of forklift or truck and just lift and go.

Auto Stick Type Liquid Packing Machine(YST-LQ-3S-8 lanes)Fixed liquid refill enables high precision and outstanding nozzle cutting removes any leaking of cavity remains enabling low contamination probability within the sealing interior.The product implemented a touch panel to easily control the weight with a servo motor,nearly no noise,vibration and built with precision
Exile Technology Co.,Ltd.

A world leader in high-specification, high-quality labeling equipment, HERMA is proud to introduce the new HERMA 500. Building on the tremendous international success of the company's flagship HERMA 400 machine, the HERMA 500's Industry 4.0 prowess reflects today's modern production lines and environments.

Empty Can Inspector is a highly configurable vision solution with a compact footprint that is easy to install and capable of inspecting flange, inner sidewall, and base defects. Ready to use and integrates into existing production lines. Reduces downtime and increases production line efficiency by reducing jams at the filler/seamer.

Cups for dairy products are mostly sleeved upside-down to ease sleeving operation before or after filling. Finpac patent pending Liftsleeve system allows upside up sleeving through a simple and flexible operation, carried by proven technologies.
FLSmidth(Thailand) Co., Ltd.

Automatic container loader
Food Innovation and Development Co., Ltd.

Proseal GTOe Tray sealing machine suitable for all type of product. Able to do MAP and sealing in one machine.
Forbo Siegling (Thailand) Co.,Ltd.

PROSAN™ BELTS The latest technology with two-sided coated belts for perfect hygiene properties • Protected belt body makes for long service life • Low friction coefficient for cost-effective operation • The underside fabric, broken twill (BT), is easy to clean • Small return radii (5 mm and above) possible
Foshan Jingrui Packaging Machinery Co.,Ltd

APPLICATION Filling with milk,fruit vegetable juice,plant protein drinks and various of beverages PACKAGE FORM Brick-shaped carton packages made of paper AL / PE laminated materials
FPE Sandwiching machine system is designed for sandwiching biscuits or crackers of any size or shape (round, square, rectangular) with an output rate from 800 to 4800 sandwich/minute. Wire-cut system, parts in stainless steel or food-grade material, easy to disassemble and wash in order to guarantee the highest quality standards.
Futamura Chemical Co.,Ltd.

Renewable and compostable NatureFlex™ films are made from responsibly sourced wood pulp. They are independently certified to both EU (EN13432) and US (ASTM D6400) industrial composting standards and have reached the standard required for home composting by TUV Austria. They are an excellent example of a circular economy in action.
Futec Southeast Asia Sdn.Bhd.
Smart Camera equipped with NEW platform, Flaw detection and classification. Stable and durable Inspection System.
G HWA Industries Co.,Ltd.

High purity stainless steel tubes, components, valves and pumps for food & beverage, cosmetics, personal care, bio-pharma, vacuum & semi-conductor industries.
Geotech Intertrade Co.,Ltd.

The best hygienic twin screw pump JEC ZS series (EHEDG certificated). For both product transfer and CIP in one pump. More gentle product handling for high and low viscosity fluids with pulse-free, smooth, higher efficiency and energy saving.

With the introduction of GMS5000ECD model, the Gericke Multiflux batch mixer line received its largest model so far. Despite the maximal useful volume of 4000 ltr, the mixer provides the same outstanding accessibility for cleaning and short mixing time that the GMS mixer line well known for.
Guangdong Highdream Intellectualized Machinery Co., Ltd.

Packaging turn-key solution--Ideal for products handled in bulk package,such as chips, nuts, salad, and even nonfood. Automatic feeding, weighing to packaging, achieving unmanned packaging line.
Guangdong Huiji Pharmaceutical Equipment Co., Ltd.

30 years producing experience in capsule filling machines, polisher, counting machines, pell machines etc.
Guangdong Xinjintian Color Printing Industrial Co., Ltd.
Professional Manufacturer of Retort Pouch 1.High Temperature Resistant; 2.High Barrier; 3.Long Shelf Life;
Guangdong Yuedong Mechanical Industrial Co., Ltd.
The whole process of the machine,pouch-sending,fixed-position filling,nitrogen-gas filling,cap regulating and feeding,cap screwing,pouch discharging,and liquid level controlling,are all uncer fully automatic control.The machine is used to fill and cap stand-up pouches with jelly juice,soy milk,pure water,ice water,yoghurt,milk,edible oil,seasoning,and detergent,etc. products.The machine is controlled by PLC+Touch screen.It is new food packaging equipment of reasonalbe structure,advanced performance,high automation and high speed.
GUANGZHOU COWEST MACHINERY EQUIPMENT CO.,LTD

The Vacuum Tube Lifter ? is our company devised and developed a suction lifting system solving most HANDLING problems which are widely considered as a cause of industrial injuries.
Guangzhou Lei Bai Le Automation Equipment Trading Co.,Ltd

output:6000-360000 bottles, fully automatic labeling machine, high labeling accuracy, low glue consumption, convenient,quick, user-friendly-touch-screen, ultra-high power motor, suitable for different materials,volumes and customized design, advanced gluing technology, enhance productivity, strengthen the competitiveness of product
Hangzhou Youngsun Intelligent Equipment Co., Ltd

We supply logistic packaging whole line solutions.
HELUKABEL (Thailand) Co.,Ltd.

HELUKABEL?? is a German-based manufacturer and supplier of cables, wires, terminal, connectors and accessories. A product portfolio of over 33,000 in-stock line items, along with our custom cable solutions, allows us to supply state-of-the-art connectivity systems for industrial, infrastructure, oil and gas, renewable energy, building and office applications.

Anyone wishing to find more than just metal when detecting foreign objects in filled food containers needs a radiometric inspection. The pulsed X-ray technology available exclusively from HEUFT is the first choice for maximum precision with the lowest level of radiation in this case.
The FreeTherm is a NEW batch processing system. The FreeTherm brings elements of the world leading RotaTherm?? continuous cooking & processing technology to the batch cooking processing world. The FreeTherm mixes, heats- using unique Direct Steam Injectors & de-aerates- using an integrated vacuum system, all with unique accurate temperature monitoring.
I-Born Supply & Service Co.,Ltd.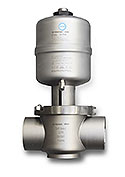 New Hygienic Single Seat Valve : SVP Basic เป็น Food Grade Valve รุ่นใหม่ ราคาประหยัด ได้รับมาตรฐานระดับโลกเช่น 3A และ EHEDG ผลิตด้วยเทคโนโลยีระดับสูงของ "SvDMO" จากประเทศเยอรมัน อายุการใช้งานยา่วนาน และการซ่อมบำรุงทำได้ง่ายมาก เหมาะสำหรับอุตสาหกรรม นม, เครื่องดื่ม และอาหาร

iglidur® A160 plain bearings are characterized by extreme media resistance at a low cost. The material can be used in temperature up to +90 C and conforms the food processing sector's demand. • Compliant with FDA and EU regulation • Lubrication- and maintenance-free Typical application areas • Beverage industry • Food industry • Medical technology

Hotmelt machine with glue consumption check

OptiPedia, a registered trademark, is an online collaboration platform to manage the multiplication of relationship and touch points to improve business performance by allowing supply chain partners to share processes and information. This includes should-cost modelling, coordination of planning between entities results in less wastage, better margins, and lower costs

INOX DEMO-CHEF Cooking system. INOX will be unveiling our highly versatile 'demo-chef' cooking system which allows food processors of products such as soups, sauces, jams, preserves, stocks, liquid products, dairy, beverage and more, to mix, cook and cool product under atmospheric, pressure or vacuum conditions.
Ishida (Thailand) Co.,Ltd.

Autonomous Packing, an integrated packaging system improves productivity and product quality.
Jiangsu Huihe Packing Machinery Co., Ltd
Rotary type blowing machine with less energy consumption and more reasonable design. With qualified ration upto 99.97% for blowing. Blowing filling capping combiblock also can be supplied if required by the customer.
Jiangsu Jinrong Machinery Co.,Ltd

Automatic Blowing Filling Capping 3 in 1 Machine Product name: blowing,filling,capping 3-in-1 machine Application: bottle blowing,filling, capping for beverages Capacity range: 12000bph-36000bph Applicable beverages: water,carbonated drink, juice/tea etc.
Jiangyin Huitong Packing Machine Co., Ltd.
1 applicable slitting material: BOPP, CPP, PET, PE, Paper sheet, compound film, plating aluminum film etc 2 material thickness: 0.012~0.15mm 3 slitting speed: 500m/min 4 unwind diameter: 3", 6''/F800mm 5 unwind width: 1250mm
Jinan DG Machinery Co., Ltd.

Breakfast cereal corn flakes production line is a fully automatic processing line which is designed and developed from DG company combining with European advanced technology. The production line uses corn flour, wheat flour, oat etc as its raw material. By twin screw extruder to accomplish cook curing, pelleting etc.
Juki (Thailand) Co., Ltd.

20600GEBC Square Telescopic Columns Manual height adjustment for Union Special high performance bag closing machines. For mounting an automatic bag closing machine of styles BC200/BCE300 or 80800. Start-stop of sewing machine and thread chain respectively tape trimming automatically actuated by 2 photoelectric sensors, PLC controlled.

Full automatic pouch fill seal machine sales to USA and Europe
K&W Global Technology (Thailand) Co.,Ltd.

Length portioning machine for equal lengths in artificial, polyamide and collagen casings using mechanical with casing magazine Divider belt with a fixed portion length that can be changed using quick-release clamps Linking and transfer to hanging Portioning speeds 1600 P/min for artificial and collagen casings
Kanto Kongoki Industrial Co., Ltd.

Kanto original mixers help you to make the best quality dough. Replacing mixer tools to meet various mixing process. *Safety guard fully covers the mixer bowl thus preventing dust and contamination from entering. *Stainless Steel Product Zone. *Small Type Touch Screen Control Panel. *Easy to clean base (optional)
Kluber Lubrication Munchen SE & Co.KG

More Than Food Safety with speciality lubrication.With regard to food safety, advanced speciality lubricants for the food industry are playing an ever bigger part in attaining efficient production and failure-proof machine operation.The tribology expert Klüber Lubrication shall be exhibiting newly developed, high-quality speciality lubricants,and customized services for the food sector.
Krones (Thailand) Co.,Ltd. / Krones AG

Contiflow mixer is a superbly harmonised blending system for the soft-drinks sector. It is used for production of highly disparate beverages. Key features of the new generation of mixers are consists of a higher maximum output, stepless output regulation, maintenance-friendlier design, easy-access pump configuration and rigorous use of flanged connections.
KURARAY ASIA PACIFIC PTE.,LTD.
• EVAL Resin: high gas barriers resin for food and agro-culture packaging • PLANTIC: high gas barrier bio-plastic film / sheet • MonoSol: water soluble film for consumer products and edible packaging www.kuraray.com

Fresh Squeeze Bottle, advanced airless bottle can keep fresh contents by high barrier layer. It is used for foods, cosmetics and personal care.

Spout pouch filling and capping machine -Compact size -High efficiency -Reasonable price -22~25 Per/min -Can filling the all kind of liquid
Maruka Machinery (Thailand) Co.,Ltd.

Specialize in Sushi making machine (Rice cooking, Mixer sushi rice, Shari making,etc) Packing machine both Vertical and Horizontal
Maruto (Thailand) Co., Ltd.

The specialized wafer baking plant RW series is suitable for the production of first class quality wafers discs. These machines can be Equipped with 60 or more baking plates (tongs) according to the required output. The standard size of the baking plates is 500 mm x 175 mm.

The LP series is a complete range of optical sensors for the soft drink and beer industry. The design is modular the system is handled by a control panel to which you may add the desired module. It?€?s possible to upgrade the initial configuration at a later with additional parameters.

Hospitality Thailand, We are importers of products in the service business group. To raise standards The area of cleanliness and safety It also helps to enhance the modern image of the business. With expertise and experience, we are ready to provide advice in all groups of services.
This is a new global product launch.
Mettler-Toledo (Thailand) Ltd.

The X38 x-ray system can inspect pumped food products, ensuring food safety before further value is added to the product, saving costs. Outstanding hygienic design with IP69 as standard. Up to 14 tonnes of product per hour is possible and automatic calibration can be performed in less than 20 seconds

ALKOvent™ is the perfect technical innovative solution, allowing bi-directional gas exchange, therefore equalising the pressure in the container and its environment. ALKOvent™ provides a barrier for liquids and dry products, it has been developed and manufactured completely by Meyer Seals® which guarantees the overall integrity of the liner.

This steam cooker-stretcher is designed for the production of pasta filata cheese (mozzarella, pizza cheese) by using cow curd, fresh or frozen curd. It is suitable for the production of analogue mozzarella by using as powders, rennet casein, starch and vegetable fat. It can also produce processed and cream cheese.
Minox Valves & Fittings Co.,Ltd.

MINOX is now one of the brand leaders in South-East Asia and a preferred supplier of food and pharmaceutical grade stainless-steel valves, fittings and tubes to many of the world's leading beverage manufacturers and engineering companies who required a high standard of hygiene, product integrity and purity.
Mitsubishi Chemical Corporation
SoarnoL:Gas Barrier resin, Modic:Adhesive resin,Easy peal sealant resin, Bio-PBS:Biodegradable Polymer, G-Polymer:Biodegradable and gas barrier resin

Digital Metal Detector, Digital Metal Detector for Aluminium foil

ODU Spiral Conveyors can convey cartons, trays, totes and all sorts of packaged goods up or down in a continuous flow. Central to our design is the MODU's proprietary slat-style belts designed with rolling friction without any sliding movements or wear strips.
Nantong Sinrofreeze Equipment Co., Ltd.

Spiral freezer is a high efficicent freezing system which can freeze large quantity of products in limited space. Freezing capacity is between 250kg/h to 3000kg/h. It is widely used for fermenting and cooling bread, freezing seafood, pastry, meat,poultry, ice cream, etc.
Navitas(Thailand) Co.,Ltd.

Ideal for printing quality inspection of cylinder bottles such as cosmetic,medicine,food and so on.
Ningbo Lehui International Engineering Equipment Co., Ltd.

Lehui International is the world-leading manufacturer and turnkey service provider of brewing equipment and packaging lines for the beer&beverage&dairy industries,occupying a production area of over 80,000??? in China with the most advanced facilities. Lehui products have been exported to over 40 countries around the world.
Ningbo Rund Machinery Manufacturing Co., Ltd.
Spiral converor is a vertical transport box, package transport device. It is widely used in beer, beverage, seasoning and mineral water transportation.
Ningbo Yinzhou Guanghui Composite Material Ltd.

We are a manufacturer who has more than 24 years of experience of PTFE products. Our main products are PTFE Fabric, PTFE Film Tape, PTFE Fabric Tape. All products are high-temperature resistance, which can be widely used at the packaging application.
Osaka Sealing Printing Co.,Ltd.

Labeling Machine. Space-saving design with high precision and speedy process.
Pacific Intertech Co.,Ltd.

We are an engineering company,We provide the technology know-how which have highest global experience and local line of Bulk Materials Handling System for Foods, Pharmaceutical,Plastics,Petrochemical, Rubber,and Chemical Industrial, engineering support that included system design,fabrication silo&hopper, installation,commissioning&start-up and after sales services,fast response,the best quality and competitive prices.

EcoPaperStraw: A food-grade paper straw making machine. Born from more than 45 years experience in the field, EcoPaperStraw is the first ever pakea machine dedicated to production of paper drinking straws. Paper straws are a product of tomorrow. Now is the time to position yourself in this developing market!
Paper Machinery Corporation

PMC for over fifty years has been the prominent manufacturer of machinery to form paperboard hot and cold beverage cups. It has leveraged this technology into development of innovative packaging solutions for the frozen dessert, soup, dried fruit markets and others.
SMART-SAC bagging machine New bagging solution from PAYPER comprising the latest technology. Suitable for any kind of open mouth bag: Paper, PP-woven, plastic... Quick, easy and precise weighing and bagging of free-flowing products such as seeds, rice, fertilizer, master-batch, salt, sugar, etc. Up to 1.500 bags/h
PCM Group Asia Pacific Pte Ltd

PCM is the fuild handling expertise. - Positive Displacement Pump; HyCare, EcoMoineau C and EcoMoinea M. - Food System; Dosymix and the Dosymfruit - Peristatic Pump: Delasco
- Quick and easy connections - Suitable for the treatment of powders and sticky additives - Strong spherical arch breaker - Simplified and easy cleaning also by a simple in line operator
ProXES Asia Pacific Pte Ltd

With our new initiative of ProXES Chocolate (Let´s Choc the World) we are further creating new processing solutions for chocolatiers worldwide! Our innovative application focused concept covers all steps ´From Roasted Bean to Ganache and a variety of other sweet products like nut pastes, pralines and dough: https://www.proxes-chocolate.com/
QickLabel-AstroNova, Inc.

The QL-300 is the world's first 5-color toner-based tabletop label printer from QuickLabel that enables brand owners to achieve vibrant, unique, and impactful branding that drives product sales.

Published 7x a year in English, FoodPacific Manufacturing Journal reaches a qualified controlled readership of 39,830 manufacturing decision makers who plan the purchase of processing and packaging equipment, materials and execute manufacturing strategies; plant managers who evaluate and make recommendations: R&D specialists, purchasing managers who buy ingredients and raw materials.

The In-Sight 7500 Gen II series is a full-featured, powerful vision system that performs fast, accurate inspections of a wide range of pants across all industries. Its compact footprint easily fits into space-constrained production lines.

ROTOPLAT LP includes a thin basement, only 30 mm thick and save space thanks to the reduced dimensions of the new ramp. With this LP base the operator can access from every side and load the machine with hand pallet truck via the suitable ramp or using a forklift truck.

SANMOTION C SMC100:Ultra-compact Robot and Motion Controller
Sato Auto-ID (Thailand) Co., Ltd.

Effortless label printing for complex operations. With a 7-inch TFT full colour touch screen, the award winning SATO FX3-LX is a flexible, next-generation label printer suitable for a wide range of industries, including Food, Retail, Manufacturing and Logistics.

Scaime eNod4 Bluetooth: Control your Weighing System Remotely SCAIME (France) - With eNodApp Android application, wirelessly communicate and control the eNod4 weighing transmitters. SCAIME is announcing the evolution of its range of eNod4 weighing controllers with the possibility of communication via Bluetooth?? technology.
Seal Pack Technology Co., Ltd.

Seal Pack Technology Co., Ltd is a Taiwan manufacturer of Automatic Filling & Sealing Package Machine. We can depend on customer inquiry to design the customized machine. For filling device, we can according to the product property integrate with piston filler, pump filler, multi-head filler and volume cup filler…etc.
Shandong Dmpack Tech Co., Ltd.

Quality polyolefin (POF) shrink film manufacturer
SHANGHAI HAODA INDUSTRIAL CO.,LTD
Full stainless steel check valves are suitable for use with non-dangerous gas and liquids, and applicable in food, pharmaceutical and other industries with sanitary requirements. Sanitary check valves are non-return ones with spring-loaded stem, by internal thread or tri-clover joints.